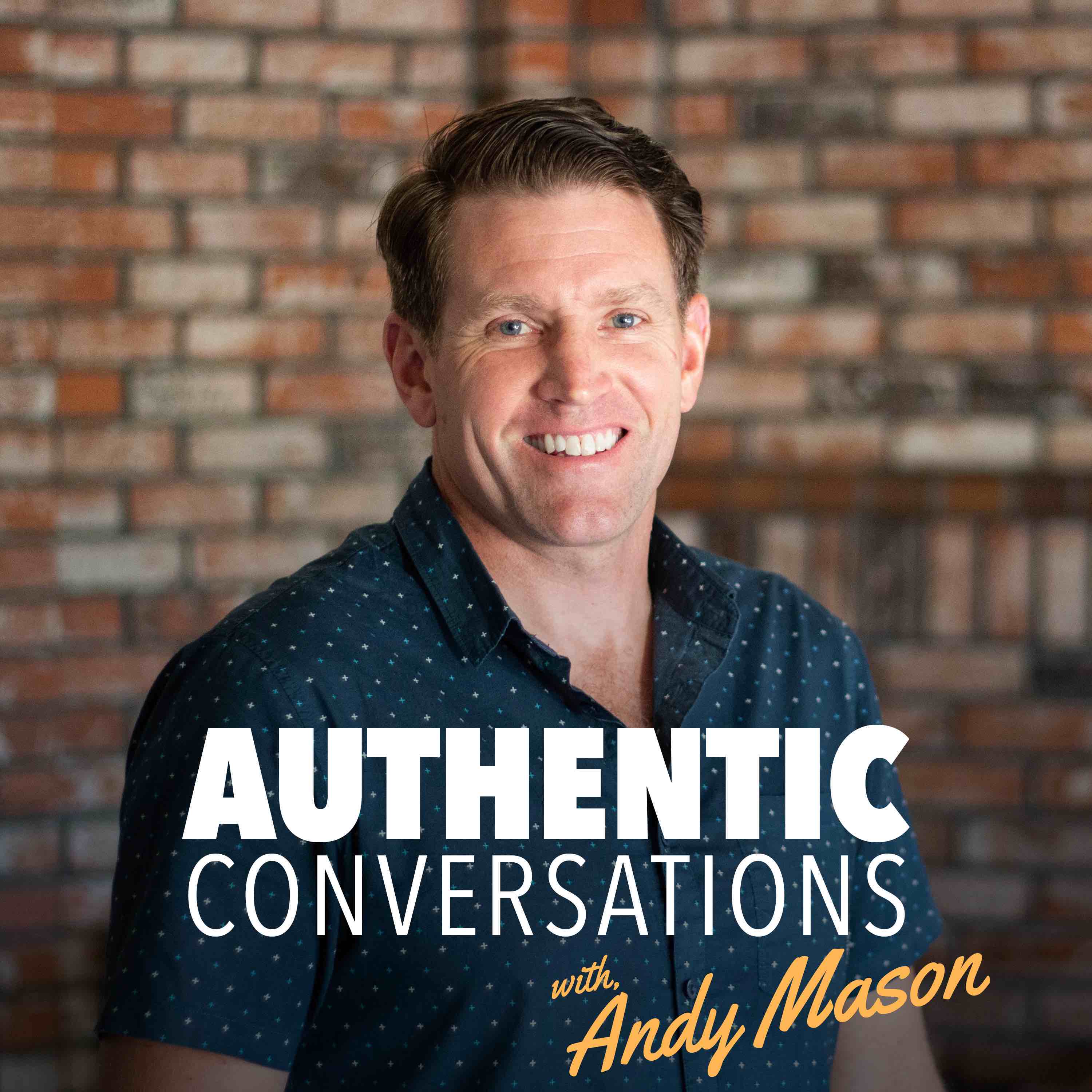 Welcome to the conversation! In this episode I give you the introduction and one chapter from our new book. This will be published February 2020 but you get a sneak preview (or pre-listen) of what it is all about.
The book is called Finding Hope in Crazy Times - Daily Stories of Hearing God. 
Here's the chapter that I read on this episode...
The Importance of Delay
We live in a world of "instant." You can have coffee in an instant, meals in an instant, and information in an instant. Many things that in the past took time to build, purchase or grow can now be purchased fully developed. We have become accustomed to things being done quickly, and we are no longer required to wait for virtually anything. We become impatient if we have to wait in line for more than a few minutes in a grocery store or at the coffee shop. Our whole world has taken to inventing ways to circumvent things that take time to develop naturally.
But there is beauty in delay.
Within months of arriving to America, God began to talk to our family about giving us a house—literally "land in this land." In a natural sense, this was laughable. We had no income of any sort for the first three years and the money that we brought from New Zealand was fast being used to support our growing family. But we had great faith and took God at His Word. We connected with a real estate agent and began looking at houses in the area. It is hard to set a budget when you don't know how God was going to provide, but we looked at all sorts of houses and made a plan for what we would do when God sent the resources. We spent hours talking about what sort of income we would need to support ourselves and we wondered out loud why God was taking so long to bring the promised income and house finance. During that time, I had an advisory team that offered to help me get a business visa and quick income, but it was through a different source than the one that the Lord had talked about. I seriously thought about it for a few minutes before looking at my wife, who simply asked me, "What does Jesus say?" I sadly but clearly knew we had to turn down the offer. 
The "delay" continued for FIVE YEARS. Five years may not seem long to you, but it is forever when you are longing for God to do what you thought He was going to do quickly. Those years were some of the hardest years of our lives. Yet, we can also look back and see that they were some of the most glorious years, years full of growth and expansion. They were years when we learned to trust God to a much higher degree than we had ever had to trust Him before.
An inheritance gained hastily at the beginning
Will not be blessed at the end.
Proverbs 20:21
Let's face it, we all like it when God comes through quickly, where there is a small gap between the promise and the fulfillment of that promise. The truth is we often grow the most and have our character exposed and developed the most in the waiting. I am not a naturally patient guy. I like to get started on things before I even finish the planning stage, but I have learned to value the waiting period because it is where I most often meet God. I know that if God had given us our house right after He promised it, I would have missed out on all the growth opportunities that I experienced along the way.
 As I waited, I was confronted with all the areas that I thought I trusted God but really didn't. I got a chance to truly learn to trust Him. As I waited, I discovered a whole lot of mindsets around God's desire to bless me, and I triggered a bunch of fear associated with money:
Have I failed to steward the resources we had in the past?
What am I missing that I should be doing?
Will we have money for next year?
What if something goes really bad?
What about retirement?
What have I done to deserve a gift of a house? Am I crazy believing like this?
What would people say if they knew I was believing like this?
How could I receive a gift like a house when I have friends who don't even have money for rent?
I must work harder for this…
Why am I second-guessing everything God has said? 
Every word of the Lord is tested, refined,
and proven to be pure.
Proverbs 30:5 (paraphrased AMP/KJV)
In the midst of the delay, I certainly had plenty of opportunities to learn to wait patiently, trusting that He knew the timing better than I did. Our hearts were tested and proven in the process, something that can never happen overnight. Sure, it's frustrating. Sure, we'd still like it to be faster. But when we set our hearts to embrace what He had for us to learn in the wait, we found ourselves refined like gold. God's word has always proven true. Eventually we did get the house and it was a sweet celebration – the delay only made the realization of the dream so much sweeter.
I have four wonderful children. They have all inherited my sweet tooth, and so they love treats. When they were younger and would come to me and say, "Dad, can we hang out together and go on a date?" it was more often than not because they wanted ice cream. I was the vehicle to get them what they wanted. I would confirm this if I said: "Nah, let's just spend time together without treats." Once I'd found out their true motive, more often than not, I wanted to treat them anyway. As a good Dad, I don't always say "yes" when they ask for treats. Sometimes I say "no" for the benefit of their teeth and health. And sometimes I say "wait" knowing that if they wait, it will have so much more value for them. Sometimes I ask them to wait because I know they are not yet ready for the thing they are asking for. God is a good Father, who gives us the gift of delay for us to get to know our own hearts. Embrace the gift, there is treasure in the delay.
Prayer:
Father, thank you that you own time and you orchestrate it perfectly.
Help me to be patient in the delay.
Help me discover the things you have for me to learn in this season that I could never learn any other time.
Grant me the faith and patience as I wait.
Give me eyes to see what you are doing in my life as I wait for the promise.
Show me the things that you have for me to do in the waiting period.
Thank you for loving me enough to not give me everything I ask for.
Going deeper:
Where do you have a delay right now? How are you responding?
What mindsets and behaviors are being revealed in you by the delay?
What gift is God wanting to give you in the midst of this delay?
Who are you finding Him to be in the midst of the delay? (God your provider, God your comfort, God your healer?)
Today's Action:
Thank God for the delay. Intentionally look around your life and identify character growth or other changes in and around you that would not have happened if you got what you wanted in an instant. Share these with someone close to you.
If this has been of value, please don't hesitate to share, post comments and let us know your feedback.
Brought to you by Gulf Coast Recreation, your playground expert.